Geoff's Grange Hill page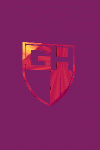 Resources:-
Grange Hill Companion part one
Grange Hill Companion part two
Miscellaneous GH pictures, humorous (or crazy)
Episode Pictures (in progress)
Tucker's Return - A Grange Hill musical performed in 1989
My Grange Hill Fiction


Most of these stories have previously been on the old Grange Hill forum. Some date back to 2005. They are copyright BBC (Grange Hill characters) and myself G M Phillips (stories) and may not be duplicated without permission. You may contact me through email ggeffers at btclick.com (replace "at" with @).

Click on any story to view it in its own page.

1. The Return of Henry Series 14, first day back at school. An old boy comes back to Grange Hill.

2. Tucker's Recee. Tucker and Alan check out their new school.

3. Trisha Pays the Price. A Series One story.

4. The Beginning And The End. A glimpse into the dreams of Judy Preston.

5. First Days. Carol Yates' first days.

6. Lisa's Choice. After the fire that engulfed the school in Series 25, Lisa West is faced with a difficult choice.

7. Evasion Part One (Anna Wright) Evasion is a series of linked and rather tall stories set in modernish times, 2007 to be specific. The stories are based around Anna Wright and Justine Dean. Gordon Wright is searching for his sister Anna.

8. Evasion Part Two (Anna Wright + Justine Dean) Justine tracks down Anna Wright.

9. Evasion Part Three (Justine Dean) Justine Dean has an admirer.

10. Evasion Part Four Justine in search of Anna Wright.

11. All the Tea in China Tucker and Togger encounter an old friend of Tucker's.

12.The Alarm Clock Just why was Ann Wilson so late?

13. Danny And The Dominoes Danny Kendall gets involved in some performing art.

14. Cracker's Dare Can Cracker perform a dare on the supply teacher?

15. Robyn's Day When Robyn Stone went missing, what did she get up to?

16. The Field Trip A small Series 5 tale involving Belinda

17. . Tommy Watson On the Edge of Forever (photostory) In an alternative universe, Tommy is NOT spotted on the coach to France...

18. One Big Happy Family. The series' first episode in story, rather than script, form (with a few additional scenes)

19. Mr. Knowles In Control. Mr. Knowles takes an adult evening class in English and meets a girl called Monica.

20. Mr. Knowles Not In Control. (sequel to the above) Mr. Knowles gives Monica a lift home, but then things take a turn for the worse.

21. Rainy day. Episode 9.12 in story form. Danny Kendall puts things right.